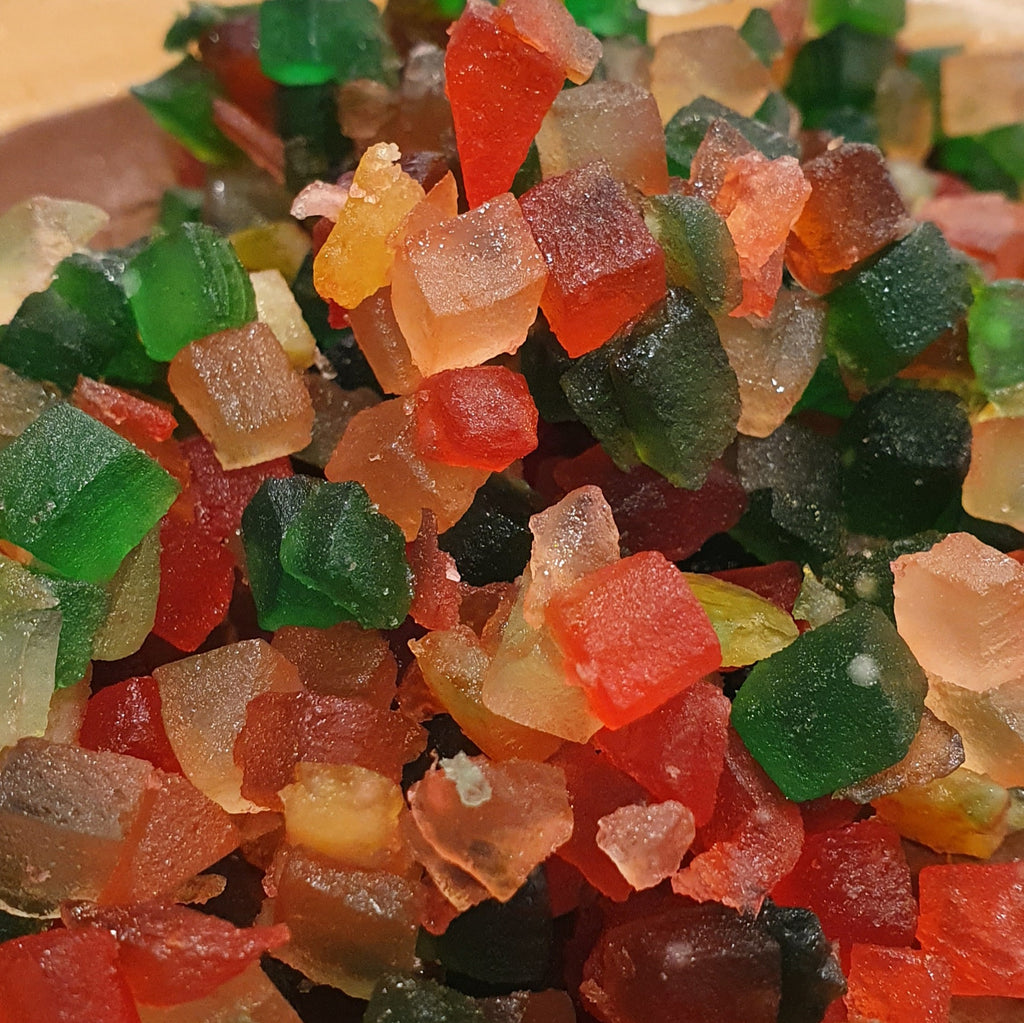 Glace Cherries
€10.00
These are the top grade of whole cherries.
Red Cherries
Green Cherries
Yellow Cherries
Amarena Black Cherries (in syrup)
Priced per 500g unit (just over 1lb)
Tip: Be daring and pop a few whole cherries and whole almonds into your pudding. Go a step further and include a bit of dark chocolate into the mix.
Related products